Notices
Summer scheme
Summer scheme
Afternoon everyone. Hope everyone is ready for Monday's summer scheme starting.
Few bits and pieces of info!!
This years summer scheme is very much back to normal proceedings, with activities happening every day. So here's a few useful pieces of info.
Transport
This is provided by EA as normal. Monday 19thyour child be picked up at approx 10.30 for 11amstart. 9.30am thereafter for 10am start. Buses will be leaving school at approx 1.50pm daily.
Packed lunches:
No school meals will be provided so please send in a packed lunch and snack (optional)
Change of clothes
Always good to have a change of clothes to hand (optional)
Sun cream
As the good weather continues please send me sun cream clearly labelled with your child's name of it and apply sun cream before leaving home each morning.
Staffing
There will be a familiar face in each room and each room will be very much the same as normal school classes, so nothing to worry about.
Communication
A note book of communication will be sent home each day to info you of activities and how the day went! Please use this to info us of anything we need to know!
I've enclosed my personal mobile so anyone with any queries please contact myself or Niamh
John 07970062261
Niamh 07773 577071
Welcome
Welcome to Sperrinview Special School, "Where Pupils Come First".
Sperrinview School currently caters for 131 pupils with severe learning difficulties, from pre-school to 19 years. The pupils are drawn from South and East Tyrone. Sperrinview is a co-educational, inter-denominational, controlled, day school.
Latest Photographs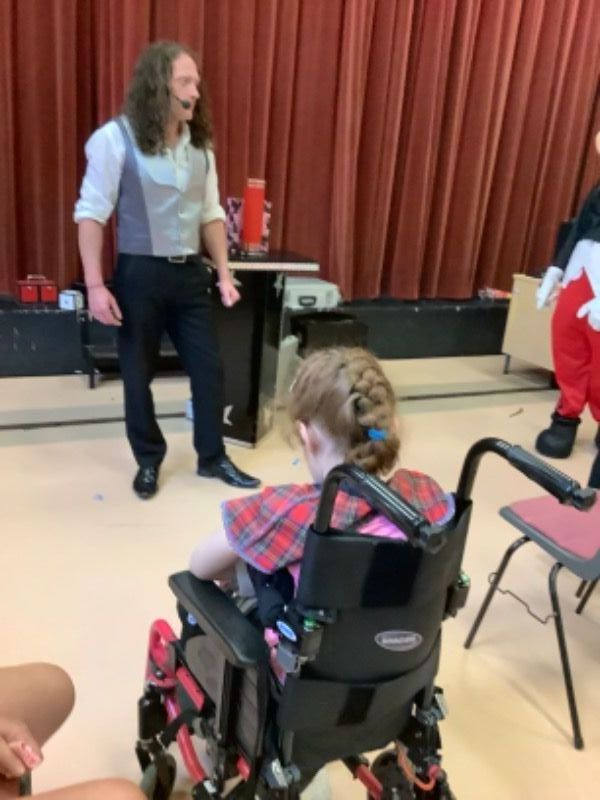 Sperrinview Special School, 8 Coalisland Road, Dungannon, Co Tyrone BT71 6FA
Tel: 028 8772 2467 | E-Mail: mjordan389@c2kni.net